Posted December 28th, 2013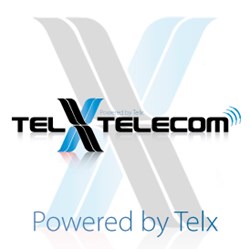 Miami, FL (PRWEB) December 06, 2013
Initially, one of the major concerns in the deployment of VoIP was the reliability and predictability of the calls quality. VoIP was found to work perfectly on Local Area Networks (LAN) when all the phones, software or physical, shared the same wire and had little or no competition for bandwidth. However when making long distance calls across a Wide Area Network (WAN) things became far more unpredictable. Just like data applications running Client/Server models that required timely responses, VoIP was finding that IPs inherent strength, its inbuilt robustness and error detection and correction techniques, made it ironically unsuitable for voice. IP would have to adapt, and adapt it did through many protocols such as UDP, RTP, SIP. Additionally header compression, QoS, traffic management and queuing techniques evolved to allow voice packets to be given priority and to be transported reliably across the internet. However, quality and predictability have improved dramatically in all major countries allowing VoIP to flourish.
Telx Telecom, internet phone service providers based in South Florida recently announced a new and improved hosted IP PBX service for small medium businesses. For the SMB or technology start-up, this is an intriguing offering. VoIP can deliver business with fully functional phone systems for a fraction of the cost in both Operational expenses (Opex) and Capital expenditure (Capex) compared to a traditional fixed line PBX.
VoIP has indeed become the call centre platform of choice for many international operations and non-profit organisations (NGO) around the world. The beauty of VoIP is that its very often built upon open source architecture, with its code based on Asterisk, a real super star in the eyes of the open source community. As a result, other big players in the open source arena have developed integration modules and APIs specifically for Asterisk based VoIP solutions that enable data integration unheard of previously with PSTN PBX. An example of this is SugarCRM and OpenERP integration, and Sugar Call Identifier look up, which turns previously basic VoIP systems into fully-fledged Call Centre class systems. An agent can see on the screen, before even answering the call, the callers ID and if known, the callers name and title. This allows the agent to answer the call using the callers personal details, but what is more, that same caller ID recognition can trigger the opening of an Outlook address book or a CRM call history page, an ERP orders or financial statement, all automatically and without the agent leaving the initial screen. Moreover, because this is all now IP based the agent can interact with the caller by email, or start a chat session, look up FAQs or a Know Faults DB. Sure PSTN PBXs can do the same but for a hefty price in system integration fees. It is the cost effective and ease of integration with other data applications and DBs that makes VoIP so powerful. The merging of functionality between voice and data, using a common protocol, has made features and applications much easier to adapt and integrate into a common platform, making VoIP IP PBX now more feature rich than the PSTN PBX.
Telx Telecom, a VoIP service provider based in South Florida specializes in IP VoIP PBX systems, IP hosted systems and related technology. VoIP has been a key industry technique for person to person communication for the last decade with mixed results. However steadily with the cost effective increase in available bandwidth, better understanding of traffic management and quality of service (QOS), VoIP is finding its way into more and more critical applications. Telx Telecoms VoIP hosted PBX platform is a service that should intrigue SMB and Start-up companies as it enables fully featured call centre class communications, and high performance QoS at an affordable price.
About Telx Telecom:
Florida based Telx Telecoms a leading business internet and phone service provider. Telx Telecoms provides full installation and configuration, technical support and 24/7 Technical support. Contact: For more information call toll free: 1.866.969.8359 or join a VoIP specialist for a live chat by visiting telxtelecom.com. Click on the Free demo tab to sign up and get a free demo!
PR